top loader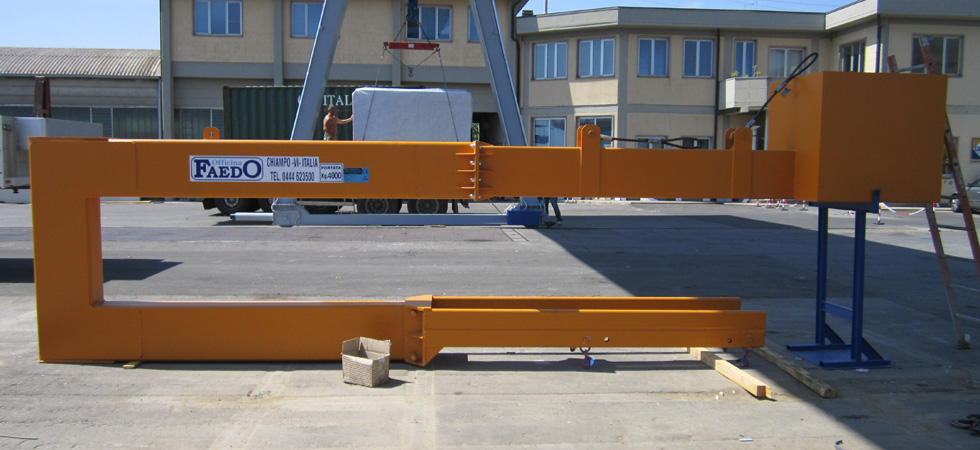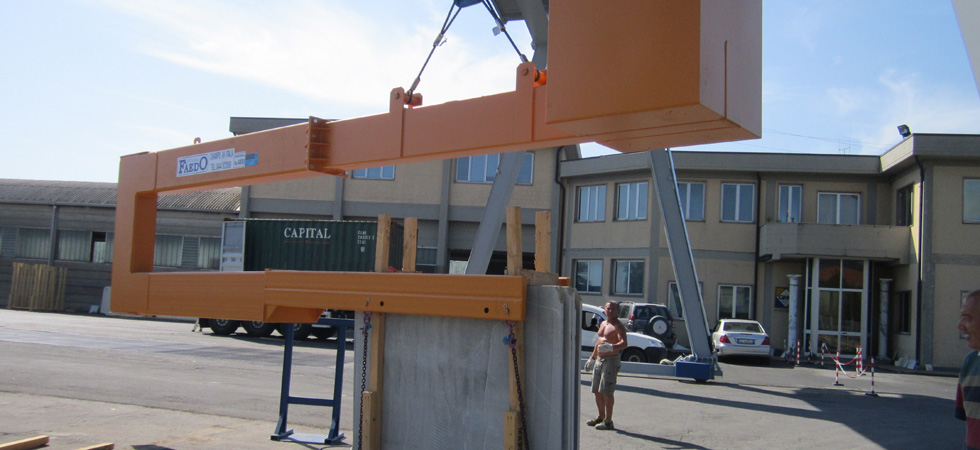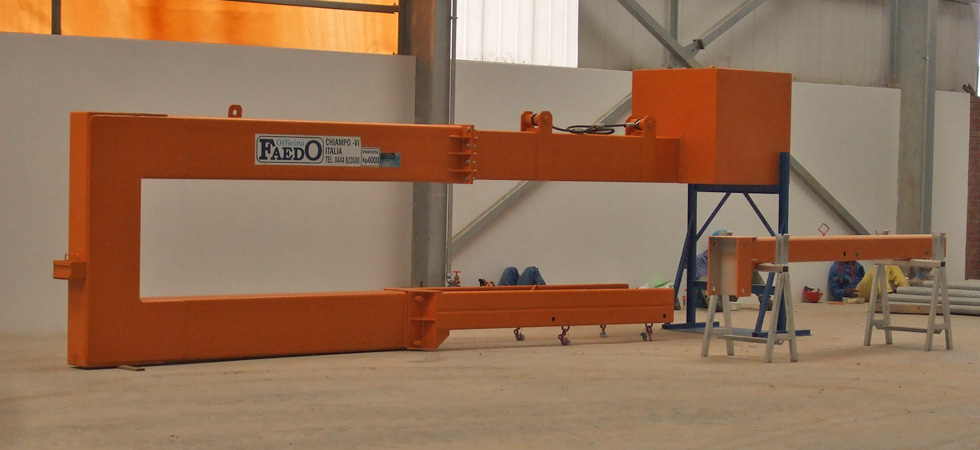 General
Loading arms top loader type TL11, for 20" box container, with loading arm with fork connection. With balanced on the top and chains with adjustable hooks on back to adapt to the load stow. The boom is fitted with a cable tie for attack on lifting equipment is of a type that the hook bicorn type a simple hook. Complete with support for the parking of the device.
This new type of loading-arms allows to lift the slabs from the sides instead of from top so as to exploit the container's full height.
The loading-arms structure has been designed in such a way so as to allow its easy dismantling.
Back to top
Characteristics
The most useful characteristic of Loading Arm Top Loader is there is the possibility to load or bundles of slabs or single slab per time, as per customers' standard work.
There is also the possibility, in order to work both bundles and single slab, to have the DOUBLE TYPE, it means that, with simple operation, you change the arm of the device.
Back to top
Types
The standard types are:
Model TL11/3 – with loading capacity Kg. 3.000.-
Model TL11/4 – with loading capacity Kg. 4.000.-
Model TL11/5 – with loading capacity Kg. 5.000.-
Model TL11/7 – with loading capacity Kg. 7.000.-

More capacity or solution will be study by the needs of the customers.
Back to top